A-Mods
This exciting open wheel division is the one you will see racing all over the United States. These slide-jobbing, left front off-the-ground fire breathers always put on a great show for the race fans.
B-Mods
Don't let the "B" in B-mod fool you! Although these cars differ slightly from their A-Mod cousins in power, suspension, and body they are equally exciting on the track!
Pro Stocks
Don't be fooled here, they are called stock but they are far from it. These mini late models as they are referred to, provide side by side, dirt slinging action each time they take to the track. Colorful paint schemes and a aggressive attitude make them a fan favorite.
American Stocks
A bare-bones entry level division. These cars can be purchased off the street or at a salvage yard. Then you gut them, put in the safety equipment and go racing. This division is a stepping stone for drivers, not those that want to get out of street stocks or modifieds. It's perfect for kids in high school, first year drivers or the family man that needs to fulfill a long time passion.
Hobby Stocks
A full bodied stock car that represents the late models of yesterday. Most of these chassis are from 80's model cars such as Chevy Nova's and Camaros that dominated the race tracks of the 1970's. Don't be fooled, these guys can fly, and some of the tracks most experienced and seasoned drivers buckle in to do battle each week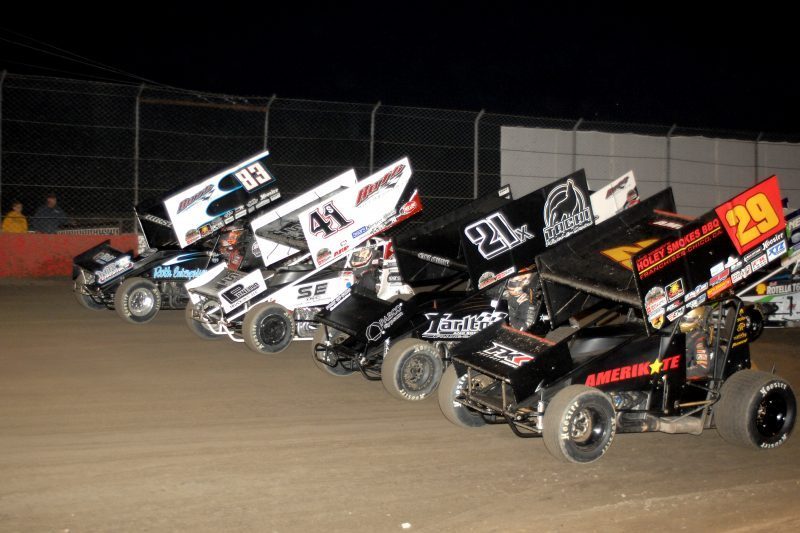 NARC - King of the West 410 Winged Sprint Cars
Welcome to the most exciting form of motorsports known to man! Yes, we're talking about 950-horsepower open wheel sprint cars battling wheel-to-wheel on a dirt oval track. To loyal racing fans, this exciting brand of racing has few peers in the world of motorsports. And rightfully so!
Mod Lites
The Mod Lite is a 5/8th scale race car that resembles the Northeast DIRT Modifieds, but is powered by a 190-200hp 1,000cc stock 16-valve motorcycle engine. These bumble-bees on steroids fly around the big third-mile at Kern County Raceway and always entertain the fans!

Mini Dwarfs
"The Future Stars of Racing" begin their careers in the Mini Dwarf Class. This division broken into 2 sub-divisions, JR's (5 to 8 year olds) & SR's (9 to 13 year olds). These young racers battle it out on Kern County Raceway's eighth mile track in a wide variety of chassis designs based on full sized Dwarf, Hobby Stock, and Sprint cars. They utilize a single cylinder briggs and stratton style engine. The top three in each division are awrded trophies on race nights and race for an end of the year championship.